What do you do when you have to deliver photos for a Jazz Band concert program but you have no photographs of the Jazz Band?  The default it getting some stock photos of other bands but that doesn't really fly.  We I got the assignment to design the Fall Jazz Concert for BOSS (Bands of Santiago Sharks) I had not a single photo of any of the 3 jazz bands.  I had plenty of photographs of their marching band but that wouldn't do for the tuxedo clad jazz band.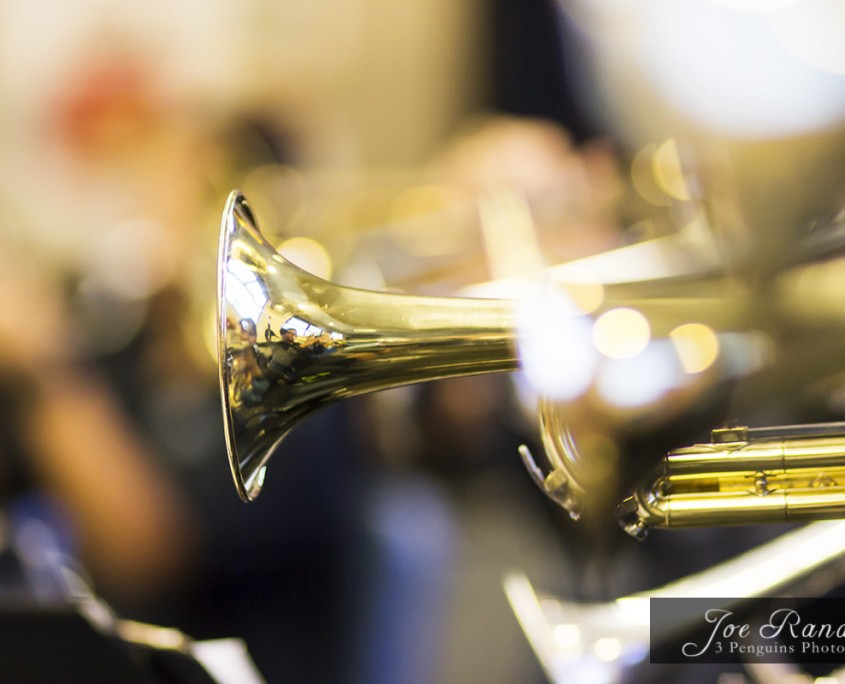 My solution was to focus on the instruments rather than the faces. This gave the essence of the band without having to need to show the entire band in their tuxedos.
Shooting over the shoulder, focusing on the music (which they will be performing that night), again, gives the photo a 'concert' feel.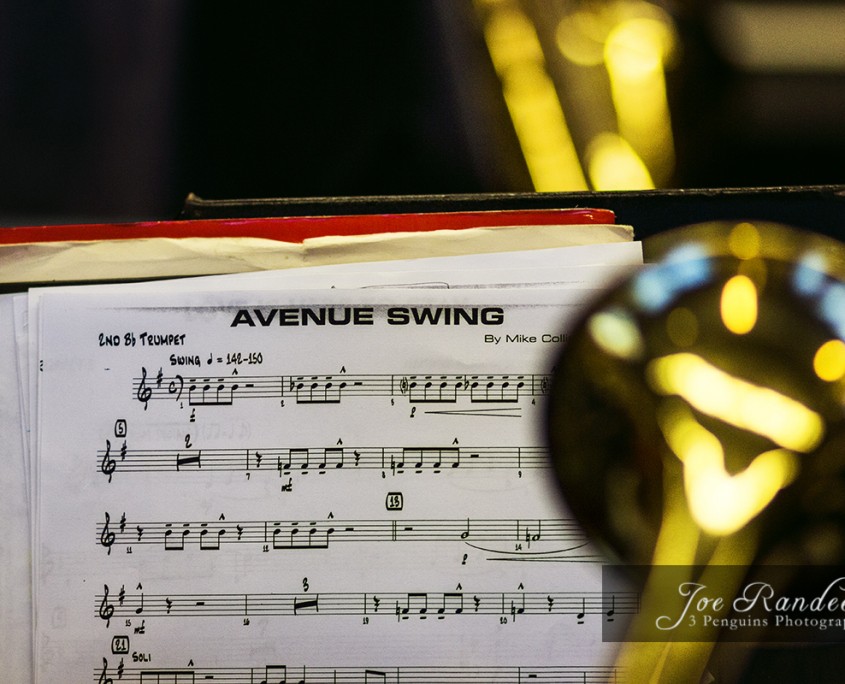 In some cases I captured minor views of the musicians faces. This, again, gives the essence of the concert feel without the viewer knowing that it was a rehearsal photo.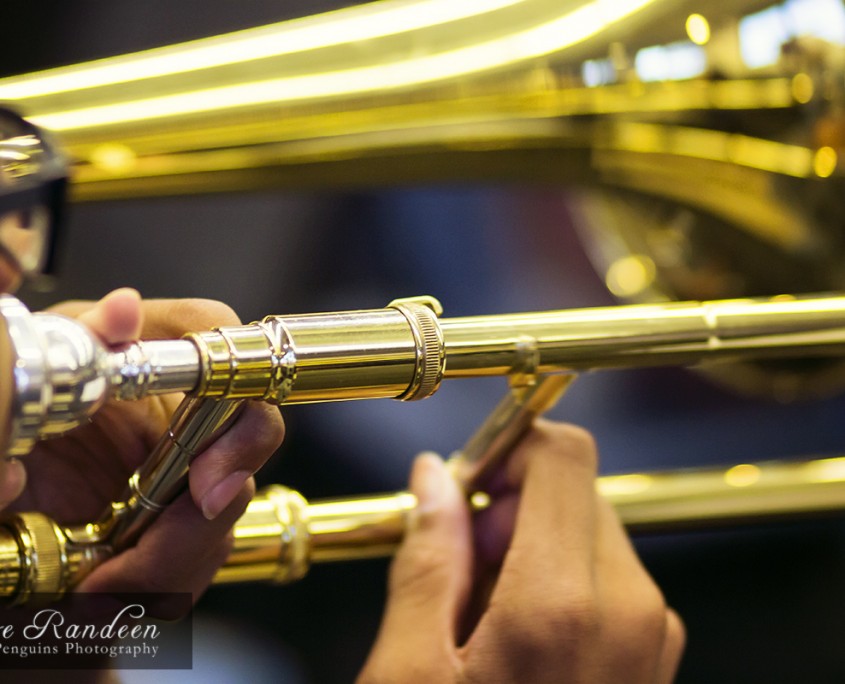 The program was designed by 3 Penguins Design.