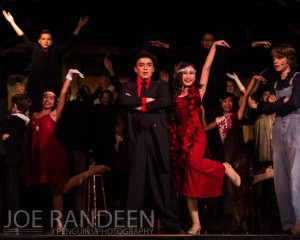 This past weekend I had the great pleasure of photographing two middle school musical productions: "Annie" and "Bugsy Malone".
Over 250 kids were involved in these two shows and a huge amount of volunteers made sure everything came together.  The kids were AMAZING.  The costumes, sound and lights added to the brilliance of the show.
Event photography is, probably, the most fun for me because things are always happening.  You have to anticipate what is coming up next, but you're still surprised when it does.  Capturing life as it happens, the reactions, facial expressions is what makes this so much fun.
If you have an upcoming event: show, concert, anniversary, wedding, etc, I would love to capture it for you.
– Joe Randeen (3 Penguins Photography)