Received a wonderful invitation, a short time ago, from the amazingly talented Jeff Foster (Pixel Painter). The invitation was to assist in reviewing the Flashpoint 180 Mono Light, the Glow 47″ Grand Softbox, and the Glow 71″ Grand Softbox.  Although I'm not done putting all three products through their paces (the 71″ softbox is a MONSTER), I do have some initial observations.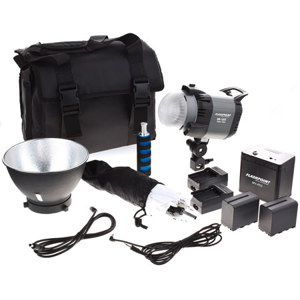 First, the Flashpoint 180 Mono Light. I don't do a ton of in-studio work.  I prefer seeking out new locations, locations that suit the subject matter that I'm photographing.  That said, this light is great for both.  Everything you see pictured is included.  It's light-weight and contains everything you need for a basic shoot.
The shoot-through umbrella is a nice touch and maybe in a pinch, I would use it.  But, if I'm going to haul a stand(s) I'll bring something more substantial.
The mono light has plenty of power, highly adjustable.  I do wish it had an LED readout instead of a simple dial, but for the price it's not a deal breaker.
It comes with the necessary cables, a reflector and the aforementioned umbrella.
You can click on the link for more specifics.
That brings us to the Softboxes.  As I mentioned, as of writing this I have only begun using the 47″ Softbox.  The 71″ is such a monster that I don't have the stands to fly this thing.  I'll do some mods and get it working soon.
The only initial con that I encountered is that both Softboxes require 16-rod speedrings.  Personally, I had a hard time locating any, at a fair price.  So, having only one speedring currently, makes it not desirable to switch between the two Softboxes – it takes a lot of time with 16-rods.  But, yes there is a but, having 16-rods makes the Softboxes round and even.  That part I love.  Get a speedring for each Softbox and you have no worries.  NOTE: Adorama states that each Softbox comes with a speedring, we only got one for both Softboxes. Again, check the links above for more specifics.
So, I did shoot a couple of initial shots; a selfie using a remote for my camera and one of a baby.  I set up in my messy garage for expediency, with a black backdrop and a white foam core board for a bite of highlight.  No other strobes, just the one 47″ Softbox.  I was extremely happy with the results, especially since I was wearing glasses. The mono light was set at half power and remotely triggered.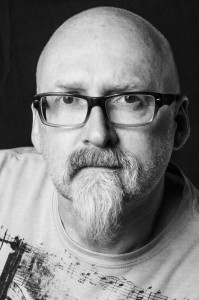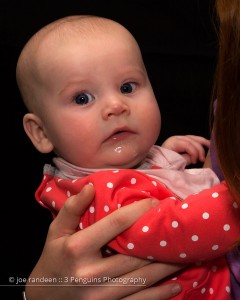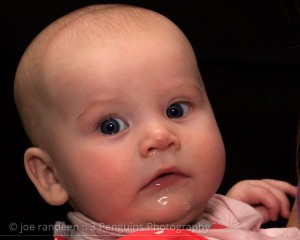 Looking forward to sharing more with you soon. In the mean time, check out some of Jeff Foster's other reviews at Pro Video Coalition:
– DJI Phantom Quadcopter for GoPro Hero3 with Zenmuse H3-2D Gimbal
– iOgrapher for iPad/iPad Mini
– Lowel GL-1 Power LED Flood/Spot Light
 – Joe Randeen :: 3 Penguins Photography
Facebook